Wednesday, March 25, 2020 / by Lynn Goodale
Real Estate Question?
Maybe you want to know how much your home is worth. Or maybe you're thinking to "right size" into a home that better fits your needs -- either way, we love hearing from all our our good friends and clients. And we're happy to help answer any questions you might have about anything relating to real estate or home-ownership.
If you have a question, tip or idea, or know someone planning to make a move, call us at (480) 734-8781. We'd love to hear from you!
Buying or Re-Financing?Get our Free Special Report titled "7 Secrets For Saving Thousands When Financing Your Home." Call or Text (480) 734-8781 to get your FREE copy…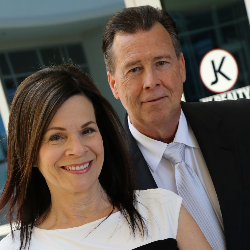 Your Home Sold GUARANTEED!
Or We'll Buy It!* …
Service For Life!
"Insider Tips For Healthy, Wealthy & Happy Living…"
*Client and Agent to agree on price and terms
---
Inside This Issue…
Surprise Food Poisoning Culprits…Page 2
Help Teens With Life Skills
... Page 3
3 Etiquette Guidelines To Live By…Page 3
Special Report: 13 Extra Costs To Avoid When Buying An East Valley Home …Page 4
What Are The Top 3 Things I Need To Do To Sell My Home?…Page 4
Dear Friend, March 2020
Even if you're done with one career, you can still bring in some extra cash through part-time and occasional work. In today's Service For Life! ® Free consumer newsletter, we have some of the ways you can keep earning a paycheck into retirement and even increase your wealth. You'll find some surprising food poisoning culprits and ways to avoid them, help teens build life skills throught homework, and enjoy some basic etiquette tips. But first, a quick recap about our current market.
According to a Senior Housing Analyst with the respected Cromford Report, we are officially in a market frenzy. Not even the COVID-19 coronavirus can slow down our local housing market. For every 100 active listings in the Arizona Regional MLS, there are 111 that are already under contract. Greater Phoenix is officially in a frenzy, and it's only March. We can expect to see this continue at least through May without relief as buyer demand is typically highest in the Spring. It's even more dramatic in the Southeast Valley, West Valley, and North Phoenix for home prices between $175K-$300K – competition is fierce! And there's a reason why buyers continue to pounce on what's available for sale: The average price for a 1,500 - 2,000sf home is now $331,000, and continues to rise! That may seem alarming, considering it was $324K at the market peak in 2006, but contrary to popular belief, it's more affordable today because of the
low interest rates. For example, in April 2006, when the average interest rate was 6.51%, the monthly principle and interest payment on a 30-year fixed loan, with 10% down, was $1,854/mo. Today, when the average interest rate is a low 3.45%, the monthly payment for the same home is $1,331, a savings of $534/month! So even though median-sized home prices have risen 9.4% over the last 16 months, the low interest rates have dropped the monthly payment $112/month!
In a nutshell, whether you are a seller or a buyer, it's "GO TIME!"
So if you, or anyone you know, is thinking of making a move, NOW is the time to call us at (480) 734-8781, and Start Packing!
We truly appreciate your friendship and referrals. Enjoy your issue!
Warmest regards,
Austin & Lynn

P.S. When you notice people talking about real estate in the next few weeks, can you tell them about the free consumer information we provide?
There may be people wanting to move this year, and you can tell them about our Free Consumer Report: "How To Avoid 7 Costly Mistakes When Selling Your Home." You'll give them a huge boost in confidence because this guide shows how to net the most money from a home sale in the least amount of time. To request a copy for a friend, simply call us at 480-734-8781
Brain Teaser…
I have 13 hearts that never pump.
What am I?
(See page 4 for the answer.)
Retired?
You Can Still Make Money

Just because you stop punching the timeclock, that doesn't mean you have to give up receiving a paycheck. Even after long and successful careers, many people want to continue working in some capacity. The good news is there are lots of options for part-time and occasional work for people who want to bring in a little extra cash. Here are a few ideas to get you in a money-making mindset.
Use Your Talents
Now is the time to devote more time to the hobbies that took a backseat while you were working. If you practice a craft like knitting, woodworking, or watercolor, you might consider selling your work. You can do this online through e-commerce sites like Etsy (Etsy.com). Or find out how you can reserve space at local craft fairs in your community. It's often inexpensive, and it can be fun to talk with people in-person about your craft, too.
Meet People, Make A Profit
Ride-sharing apps are all the rage, and you're invited to become a driver. Offer up your backseat when you're out running errands and pick up a few bucks along the way. Lyft (Lyft.com) and Uber (Uber.com) are the most popular options. If you'd rather not drive people, consider delivering food through UberEats (UberEats.com) instead.
Cash In On Your Space
If you've got a spare room or travel a lot, you can rent out your space through a service like Airbnb (Airbnb.com) or Vrbo (Vrbo.com). Note that some cities have guidelines regarding using these services so check applicable regulations before listing your property.
Sell You Home & Right Size
If your current home is more upkeep than you want, consider downsizing into something with less upkeep, so you can enjoy more, work less. Call the Goodale Realty Team at (602) 799-7099 .... and Start Packing!
Save Thousands When Buying A Home...
Did you know there's a FREE Special Report revealing ways to save time and money when buying a home? It's called "8 Secrets For Saving Thousands When Finding and Buying Your Next Home," and it's great even if you're not planning to buy soon. Get your free copy 24/7 by calling 1-844-311-4598 and select ID # 7014
We know that raw or undercooked meat and seafood can cause food poisoning. But beyond meat, there are a few problematic foods that might surprise you. Find out what they are, and how to steer clear of food poisoning.
Raw cookie dough: It may be tempting to lick that spoon after mixing up cookie dough, but don't do it! Raw cookie dough contains two problematic ingredients: raw flour and raw eggs. Wait just 15 minutes and you can enjoy a warm, thoroughly cooked treat instead.
Eggs: Speaking of eggs, there is a chance to pick up salmonella if you eat them uncooked or undercooked. Bypass the sunny-side-up option and choose scrambled, hard boiled, or over-well eggs instead.
Produce with thick skin: Bacteria may be hiding on the outside of that thick skin, which contaminates the inside of the fruit when a knife cuts through the produce. Before you cut into that ripe watermelon or mango, thoroughly wash the outside with a produce brush and clean water.
Probate, Real Estate, and
You... Just The Facts ....
Lost a loved one recently?
Dealing with their estate?
Now what?
For a FREE Special Report entitled "The Probate Timeline"call (480) 734-8781 & we'll send it right out!
When kids become teens, they will probably be balancing homework with a more active social life and new hobbies. While school subjects are important, it's the skill sets teens learn along the way that will serve them throughout life.
Skill: Organization. Help by: Making sure your teen has tools to keep homework in order, including a file box to store graded papers and notes. Also buy a paper planner so you can both get an overview of all obligations (school and beyond) several weeks out.
Skill: Time management. Help by: Using that paper planner to help your teen plan everything in a busy schedule. Don't save a major assignment until the last minute; use the calendar together to plot out smaller deadlines and goals.
Skill: Asking for help. Help by: Encouraging your teen to ask for help when needed. Suggest a check-in with a teacher during office hours or a visit to the school's tutoring center. Do not to do your teen's homework, even if it doesn't get done in time. Dealing with and learning to move forward from failure is a life skill, too!
Online Greeting Card Websites
Never miss another birthday, anniversary, or special occasion.
www.HallmarkEcards.com – A subscription site with hundreds of cards for every occasion from the classic card maker.
www.BlueMountain.com – Brighten someone's day with greetings from one of the first e-card providers.
www.PaperlessPost.com – Customize cards, and invitations, with photographs and event details.
Top Etiquette Tips For Today
(And Every Day)
Society is always changing, and along with that comes new and different societal expectations. Regardless of the situation, keep a few overriding guidelines in mind to gracefully get through any situation.
Respect others.


Nearly every social situation can be smoother just by showing respect for other people. Think about how your actions affect others around you.
With technology, that means not having conversations on speaker phone in public and focusing on the people right in front of you, in real life, to instead of scrolling through social media. At the gym, be open to others working in with your sets, instead of claiming a machine all to yourself. Ask the person sitting behind you on the plane if you can recline your seat. Be on time, and don't be a no-show when you commit to being somewhere.
Honor diversity.


People deserve to be treated equally. That means there's no reason to only hold the door open for certain people or exclude people from conversations or activities because of their gender, race, ableness, or age. But it also means being aware that everyone is an individual. Avoid making judgments without fully knowing someone's story or situation.
Safety first.


In our fast-paced world, we feel the need to do everything and be everywhere, but stop for a moment for safety. Before responding to that text while you're driving, tuning out the world because you're plugged into music, and balancing all those cups of coffee for the office staff so you only have to make one trip from the break room, take a moment before you act. Your safety and the safety of others matters above all else.
Heartwarming Thanks!
We'd like to take a moment to personally introduce and welcome & thank a few of our newest team members, clients, and good friends.
** Claire and Ann, our Administrative Assistant team members, who help us so many ways to deliver the top notch client services that the Goodale Realty Team is known for! Thank you, ladies!
** Antonio P and Keisha P, thank you for the opportunity to help you and your family get into a brand new home at the end of March! Your years of hard work are paying off!
** Megan D, we are excited to find you and your precious little one just the right place to call home!
** Josh L, we are honored that you would choose to work with us to get into your very first home! And looking forward to building your real estate portfolio in the years to come!
We love the awesome folks we get to work with! And we'd love to help make YOUR real estate dreams come true! Call us! Thank you, all!
13 EXTRA COSTS TO BE AWARE OF
BEFORE BUYING AN "East Valley Home"
East Valley - Whether you're looking to buy your first home, or trading up to a larger one, there are many costs - on top of the purchase price - that you must figure into your calculation of affordability. Extra fees such as taxes, HOA fees, and other additional costs could surprise you with an unwanted financial nightmare on closing day, so make sure you are well informed and fully prepared.
Some costs are one-time fixed payments, while others represent an ongoing monthly or yearly commitment, Though not all of these costs applies in every situation, it's best to know about them ahead of time so you can budget properly.
Remember, buying a home is a major milestone. Whether it's your 1st, 2nd or 10th, there are lots of important details, not to mention stress and excitement, to deal with during the process. The last thing you need are unbudgeted financial obligations in the hours before you take possession of your new home.
To help homebuyers understand what these extra costs are, and in what situations they may apply, a free industry report has been prepared called "13 Extra Costs to Be Aware of Before Buying a Home." To order a FREE Special Report, visit
www.YourHomePurchaseGuarantee.com or to hear a brief recorded message about how to order your FREE copy of this report call toll-free 1-800-000-0000 and enter 1008. You can call any time, 24 hours a day, 7 days a week.
Get your FREE SPECIAL REPORT NOW!
Brain Teaser Answer:
A deck of cards

Q: What are the top three things I need to do to sell my home?
A: Here's a list of important things you'll need to do:
Set a realistic price. Homes that are over-priced can linger on the market for months, while homes that are priced correctly usually sell faster and for the most money possible. Look at recent listings in your area and their actual sales prices, and visit homes for sale in the neighborhood before deciding on a price.
Get your home ready to show. Clear out clutter, freshen paint, and clean up landscaping. Remember buyers notice everything!
Review the promotional plan of a Home Marketing Expert. An experienced REALTOR® can help you sell quickly by advertising your home in more ways than simply creating an MLS description. Plus, they can help you avoid costly mistakes on contracts and disclosures required by law to sell real estate.
Want to learn more? Ask for our Free Consumer Report.
It's called "7 Insider Tips to Net More Money Selling Your Home."
We'll send a copy right over to you.
Do you have a real estate question you want answered? Call us at
(480) 734-8781. We'd love to feature your question in our next issue!
THANK YOU... for reading my personal newsletter. I wanted to produce a newsletter that has great content and is fun and valuable to you. Help your friends get more out of life by forwarding this email to them...
Share this issue with family and friends